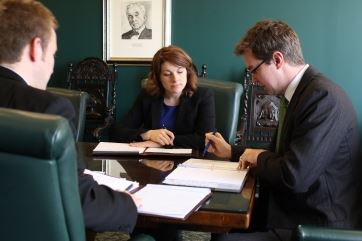 For men who have low testosterone, AndroGel may be prescribed. AndroGel contains testosterone and is used to help treat various conditions in men lacking natural testosterone and may be used for other reasons.
It is important for individuals to understand that they should not use AndroGel if they have certain conditions. Men with prostate cancer or male breast cancer should avoid using AndroGel. Individuals who are allergic to testosterone gels or patches should also avoid using the medication. Doctors should be notified if you have a history of blood clots, diabetes, sleep apnea, urination problems, enlarged prostate, liver or kidney disease, heart disease, or a history of cancer.
Unfortunately, AndroGel has been linked to various serious side effects that require emergency medical help. These are serious conditions that could affect the individual's entire life. Side effects potentially linked to AndroGel include the following:
Increased risk of heart attack
Increased risk of stroke
Increased risk of prostate cancer
Reduced sperm count
Edema (sodium and water retention)
Gynecomastia
High cholesterol
Larger red blood cells
Sleep apnea
At Domina Law Group, we are well aware that there have been recent lawsuits regarding AndroGel and its potential to cause serious health problems. It is one of the most-used medical products to treat low testosterone, but the potential dangers are not always known or relayed to patients. When this happens and the patient is injured or develops a condition, they may be able to seek compensation through legal action. Many of the lawsuits that have been brought forward claim that the makers of AndroGel did not properly warn of the potential risks, thus making them liable for the damages caused.
AndroGel also has been linked to common side effects such as dizziness, nausea, headache, vomiting, hair loss, sleep trouble, and redness or swelling on the skin.
If you used AndroGel and have suffered from any of the potential side effects, you may be able to take legal action in order to seek compensation. Our nationwide trial attorneys at Domina Law Group are dedicated to helping victims of defective medical drugs. It is important to know that the compensation you may obtain can be used to help cover medical bills, lost wages, and more expenses associated with the conditions that may have developed.
At our firm, we can help put together a case based on the specific details of your situation and work to help you hold the makers of AndroGel accountable for any damages caused. We are dedicated to the rights of innocent individuals who have had to deal with this unfortunate experience. It is our goal to seek compensation on behalf of our clients so they can move forward after developing any kind of condition that may have been linked to the use of AndroGel.
Contact us today and speak with our team about your possible case. We take the time to fully explain your rights and options moving forward.