Brian E. Jorde
Managing Lawyer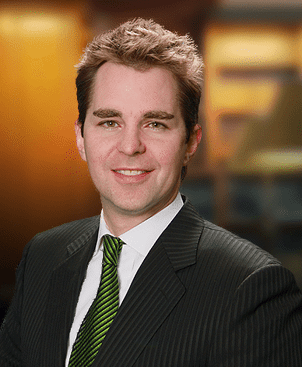 "I don't like bullies or those that think because they have more money or connections or lobbyists they can take advantage of others, that is why I became a trial lawyer – to level the playing field everywhere possible one case at a time."
Jorde has won and settled multi-million dollar cases and has won law changing appeals relating to constitutional and other legal challenges for clients. Practicing in state and federal courts across the country Brian feels most at home in the courtroom.
The possibility of trial is the only thing that seems to sober up huge corporations and insurance companies and if they think you are afraid to try a case or don't know what you are doing, your client will not get the outcome they deserve
- Brian Jorde
Often in the news and on television for protecting his clients rights and never afraid to take on the toughest cases. Work for the last many years has included representing landowners opposed to eminent domain for private gain and protecting their family interests related to the proposed TransCanada Keystone XL pipeline.
Jorde also brings extensive business experience in real estate development, land issues, and personal entrepreneurship, to Domina Law Group. Jorde was raised in Wayne and Omaha, NE. His undergraduate degree in Philosophy is from Vanderbilt University, and his law school education was at Western Michigan University, Cooley Law School in Lansing, MI.
Prior to joining Domina Law Group, he worked for several years in complex commercial real estate areas. His work included notable projects, including negotiations for sale of property now used for the Clinton Presidential Library in Little Rock, AR. Other major projects included property acquisitions complimentary to the Ambassador Bridge, providing the official NAFTA connection between the U.S. and Canada. He was also involved in environmental issues affecting real estate, and successfully completed a rare orphan oil well cleanup project in Michigan without costs to his clients.
"I am fortunate to love what I do. Does it come at a cost, yes. Does it mean late nights, weekends, and holidays working on legal problems, yes. But righting wrongs and winning never gets old."
Areas of Practice
Trial Experience
Mr. Jorde has tried cases to verdict and judgment to juries and to the bench in State and Federal Courts.
Some of Mr.
Jorde's trial experience includes the following types of cases:
1st Amendment – Free Speech
Bankruptcy Adversary Proceeding – Fraudulent Transfers
Breach of Contract
Commercial Vehicle & Pedestrian Accidents
Condemnation
Constitutional Challenges
Conversion
Crop Loss – Herbicide Damage
Estate & Trust Administration Disputes
Invasion of Privacy
Motor Vehicle - Pedestrian Accidents
Nuisance – Noise
Will Contest - Undue Influence
Wrongful Death Proceed Distribution Dispute
Upcoming Trials
Breach of Contract – Commodities Trading
Family Business Dispute
Trust Administration Dispute
Medical Malpractice
Wrongful Death – Car/Truck Accident
Wrongful Death – Reckless Driver One Car Accident
Will and Trust Contest
Bad Faith Denial Insurance Claim
Constitutional Challenge
Bar Admissions
Nebraska
Iowa
U.S. District Court District of Nebraska
U.S. Southern District of Iowa
U.S. Bankruptcy Court District of Nebraska
U.S. Court of Appeals 8th Circuit
Michigan
U.S. District Court Eastern District of Michigan
U.S. District Court Western District of Michigan
U.S. District Court of Colorado
U.S. Court of Federal Claims
Wisconsin
Education
Western Michigan University, Thomas M. Cooley Law School
Vanderbilt University, Nashville, Tennessee
Murdoch University, Perth, Australia
College International de Cannes, France