Nebraska Farm and Land Disputes
Our Trial Lawyers in Omaha Can Protect Your Land & Business Rights
If you own or stand to inherit farm or ranch land, there may be millions of dollars on the line if ownership interests are in dispute.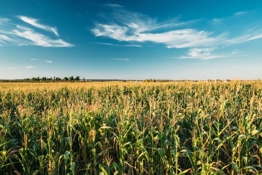 It is standard practice that farming and ranch families tend to work together, often forming partnerships or corporations to facilitate their shared efforts and business activities. Oftentimes, differences of opinions, fighting within families, or failures to properly implement succession planning can lead to high stakes disputes over land and other partnership or family assets.
Our Current Responsibilities Concerning Family Land and Property or Business Disputes:
Brother v. Brother Family Dispute - Corporation
Brother v. Brother Family Dispute - Family Limited Partnership
Mother & Son v. Other Siblings Dispute - Family Partnership
Siblings v. Nephews v. Nieces Dispute - Family Trust
Trust Powers Dispute - Family Trust, Marital Trust
Sibling Fight - Family Trust and Parent's Estate
Whether your dispute has been brewing for years or if you just uncovered unjust acts, we can help. Don't assume waiting and hoping will solve any doubts you have about your partnership, company, or potential inheritance.
Contact our farm and land dispute lawyers in Omaha by calling (888) 387-4134 to secure experienced and determined legal representation across Nebraska!
Types of Farm & Land Disputes We Handle
At Domina Law Group, we have represented countless clients facing disputes in their families, closely held partnerships, and corporations.
Some of our cases have involved:
One of multiple siblings convinces their elderly mother to give substantially below market rate option to buy family farm.
One of multiple siblings is the Trustee or Personal Representative for parents Trust of Will and engages in self-dealing and enriches himself at expense of other siblings.
One of multiple siblings uses family farm trust assets without paying fair market rent or deducting from future inheritance at expense of brothers and sisters.
Two of multiple siblings team up to push out third sibling of the family agricultural business and refuse to pay fair market value for departed sibling's share of business.
Partner responsible for accounting in an agricultural business fails to pay hundreds of thousands of dollars in taxes and the innocent partner is at risk for other partner's intentional bad acts.
The "favorite son" returns home after years away while their other siblings farmed and grew the assets of farming operations, and convinces their elderly father to leave all of his assets to the favored son, cutting out the other children.
Father and Son, partners, disagree with the future of the business, and the father attempts to force his son out.
Withdrawals from the Family LLCs by a sibling over objections from others
Trust Administration Disputes
Estate Disputes
Dissolution of Family Corporations
Dissolution of Family LLCs and Limited Partnerships
Partition and Sale of Real Estate
Quiet Title to Real Estate
Disputes over Options to Buy Land
Land Valuation and Appraisal Problems
Complex Dissolution of Marriage and Divorce Cases
Complicated business "planning" makes it nearly impossible for LLC member to exit or force a buyout of his shares in a closely held company.
Contact Domina Law Group pc llo to Get Dedicated Legal Representation!
With land prices at all-time highs, it is more prevalent than ever to see overreaching siblings or business partners. With millions of dollars at stake in land and assets and decades of blood, sweat, and tears invested in your business, don't leave the fight of your life in just anyone's hands. At Domina Law Group we work with farmers, ranchers, and small business owners when they face the prospects of a "family divorce" or need to either get out of a business or partnership at a fair price or to force out bad actors that are overreaching. We do this work often and enjoy working towards solutions with our clients, whether that involves resolving the fight without court involvement or taking it to trial when necessary.
If you are in doubt, call us today and we can review your options with you.