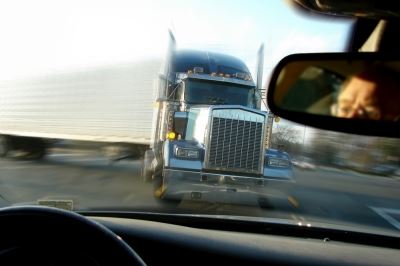 There are several issues that can arise with a semi-truck, including problems with the tires. Much like tires for passenger vehicles, the semi-truck tires must be properly maintained and safe. If not, they can cause an accident. At Domina Law Group, our Omaha truck accident lawyers understand the potential dangers when there are issues with semi-truck tires. Unfortunately, if something goes wrong with the tires while the semi-truck is moving at high speeds, it can result in a serious truck accident that may cause catastrophic injuries.
Our firm is dedicated to making sure individuals understand the dangers of tire failure or tire defect. We know what kind of damages can result from a semi-truck accident so it is important to make sure tires are safe.
Tire Retreading
Unfortunately, there are some parties in the commercial tire industry who believe that retreading a tire can be adequate enough measures to make the tire safe again. This is usually done when the original tread wears down on the tire. However, retread tires are not free of problems and the tread can separate when the adhesive fails. This can cause a tire blowout and the truck can lose control, causing a serious accident.
Tire Overheating
Overheating can cause multiple issues with your tires on your semi-truck. They can develop a greasy feeling or the tire pressure can be affected. This can potentially cause a blowout as well or leave you with little to no traction when stopping your truck. Sometimes, overheated tires can reach temperatures hot enough so that the tire can't be touched.
Improper Tire Pressure
The truck should have the proper tire pressure for traveling. When the tire pressure is too low or too high, there is a possibility your tire can overheat or that it could blowout. A tire that has a high-pressure level may have an issue with the adhesion of the tread. This may cause the tire to fail as well.
The trucking company and the truck drivers are expected to make sure all parts on a truck are safe. Any problems can result in harm to the driver or any other individuals driving near the truck. When a tire defect occurs and causes a blowout or some other issue and an injury results because of an accident, someone must be held liable. This could include the trucking company or driver if they don't inspect the tires, as well as the manufacturer if they make a defective tire.
At Domina Law Group, our Nebraska truck accident attorneys work with clients who have been seriously injured in a trucking accident. You can count on us to advocate on your behalf and hold the liable party accountable for their actions. Call us today to discuss your potential claim.
Related Stories: