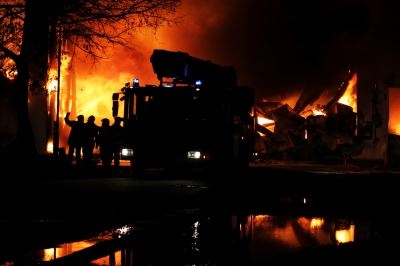 On January 9, 2016 at about 2:50 p.m., a fire started to take down the historic M's Pub in the Old Market of Omaha. Some eyewitnesses claim to have smelled a strong natural gas odor and the Omaha Fire Department labeled the incident as "gas-fed."
The fire left more than a dozen people without their homes and longtime businesses were lost in the blaze. According to city digging permits, North Central Service, a fiber-optic installation crew, was working underground at the time of the fire. They were apparently working on behalf of Unite Private Networks, who was in turn working for Verizon Communications. The contractors are being investigated by the U.S. Department of Labor's Occupational Safety and Health Administration.
There have been a number of instances in which underground fiber-optic installation has been linked to natural gas explosions and fires.
Domina Law Group has been hired by the owners of M's Pub to help handle any potential legal matters that arise after investigation. This could mean a number of lawsuits are looming. Attorney Domina had this to say regarding the matter,
"We are actively investigating alternatives for the owners of M's Pub Inc. Many things need to be done to assure that losses are minimized, evidence is gathered and protected, and decisions are made and implemented in a logical sequence. When there is sufficient information so quality decisions can be made and steps taken, those things will occur."
If you were affected by this fire, know that you have two years from the date of the explosion to take legal action. Compensation has been capped at $5 million.
Lawsuits over explosions and devastating fires are nothing new to Domina Law Group.
David Domina and Brian Jorde recently settled a complex explosion lawsuit and catastrophic personal injuries for a worker and his family who was severely burned when the methane gas of a hog confinement facility was ignited by a pilot light of the buildings heater. Multimillions of dollars' worth in property damage and injuries were suffered.
Domina Law Group has investigated other explosions leading to death and property loss including rail car explosions, oil pipeline explosions, and other industrial explosions. Call us today to learn more.