Stray Voltage and Financial Loss
Stray voltage is a small voltage between two surfaces that, when touched simultaneously by an animal, form an electrical circuit. All farms with electric power have stray voltage to some degree, but at high levels it can limit cattle growth, which can be extremely devastating for the producer. It takes time to determine if stray voltage is the cause of a herd's problems, and some Courts are beginning to adjust accordingly. Wisconsin, for example, has already increased the length of time a farmer can sue a utility. Does your farm have stray voltage issues?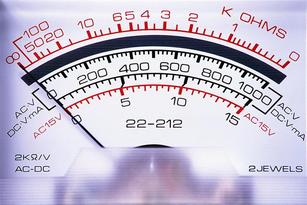 ​​
Certain behavioral changes in your herd may indicate excessive levels of stray voltage on your farm. A few symptoms include nervousness or excessive movement during milking, hesitation to enter milking parlor, decreased milk production, and reduced feed or water intake. Some common areas where stray voltage may be found are water bowl/feed bunk to floor, water bowl to stall, stall or parlor seat to floor, and heated waterer to floor.
How Can Stray Voltage be Prevented?
Stray Voltage is commonly caused by damaged grounding devices that intensify neutral-to-earth voltage (NEV), faulty wiring and electrical equipment (electric fences), or by improper grounding. Therefore, preventing stray voltage may not always be in your hands. Power companies have been found responsible for many stray voltage cases. This is where Domina Law Group comes in.
How Can Domina Law Group Help?
We have successfully handled numerous stray voltage cases. We have represented many farmers who have suffered a production loss due to stray voltage. Our lawyers have recovered millions of dollars for Clients whose stray voltage issues were proven to be a result of someone else's negligence, such as failure to install an adequate grounding system, supply appropriate grounding items, bonding certain plates and wires, etc.
Resources on Stray Voltage: