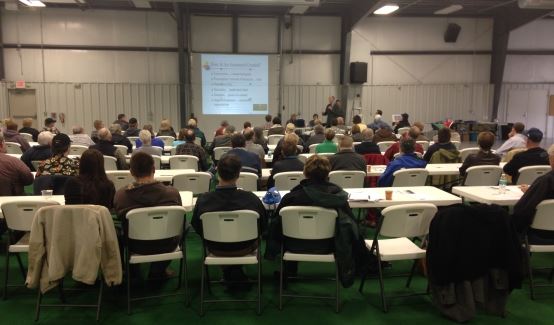 Monsanto was founded in 1901 and has dealt with various controversies from the very beginning. It began with the company's first product, which was chemical saccharin sold as an artificial sweetener to Coca-Cola. The government knew of the chemical's poisonous trait but lost in its attempt to stop Monsanto from manufacturing the product.
In the 2000s, the use of Monsanto's product, Roundup, grew substantially as the company controlled the largest share of the worlds GMO market. The United States government supported aerial spraying of Roundup, even spending hundreds of millions of dollars to fund it.
The company has faced numerous lawsuits for various reasons, but in the past decade or so, there have been some serious claims made against the company. At Domina Law Group, our lawyers understand the legal matters being taken against Monsanto and we want to help our clients understand their rights to pursue a lawsuit.
Violation of the Foreign Corrupt Practices Act
The United States Department of Justice filed a Deferred Prosecution Agreement against Monsanto in 2005. Monsanto admitted to the allegations of violating Foreign Corrupt Practices Act by falsifying information they placed in their documentation. This resulted in a $1.5 million fine and involved a Senior Manager allegedly bribing an Indonesian consulting firm with $50,000 for the assessment of Monsanto's GMO.
False Advertisement
Two of Monsanto's subsidiary Asgrow's directors were ordered to pay a €15,000 by the Correctional Tribunal of Carcassonne, France due to the knowledge of unauthorized GMOs being present in bags of seed. In 2012, another false advertising claim was brought against Monsanto by the Brazilian Regional Federal Court. The company was fined $250,000.
Agent Orange
Monsanto has faced numerous lawsuits regarding their Agent Orange place, the first coming in 1980. Most recently, in 2013, a claim was settled between Monsanto and Nitro, West Virginia. The company paid a $93 million settlement to help with damages, cleanup, and more.
Roundup Claims
Monsanto's Roundup herbicide has been recently linked to possible non-Hodgkin lymphoma. Because of the product containing glyphosate, on July 29, 2015, the World Health Organization labeled Roundup as a probable carcinogen for humans who have been exposed to the herbicide. Most states have a one-year statute from the date of discovery, so the deadline to discuss a claim is fast approaching on these types of cases.
Domina Law Group has been investigating matters involving Roundup and the link to cancer. Our firm wants you to understand that the deadline to take action before July 29, 2016, before the statute passes. We know what these lawsuits need to succeed and we work to provide you with the most favorable outcome possible.
If you or someone you know was exposed to Monsanto Roundup and developed non-Hodgkin lymphoma, you should take the necessary legal action to seek compensation. Contact our firm today and learn more about your rights and options moving forward. Remember, the deadline to file a claim is fast approaching, so reach out to us as soon as you can.
Related Stories: