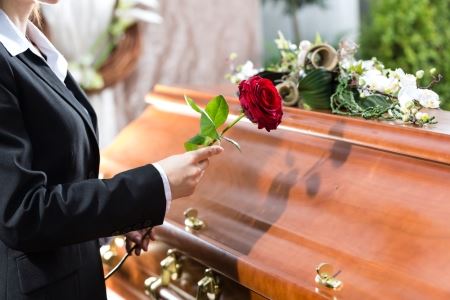 When a family loses a loved one as a result of someone else's negligence, the family can file a wrongful death claim to seek compensation. Not everyone knows, though, what types of damages they may be entitled to in the lawsuit. Many people are aware of the basic damages, but not everyone understands loss of consortium, what it means, and what it covers.
At Domina Law Group, we want to make sure our potential clients are well aware of their case situation and what they can recover. Loss of consortium means that the family such as a spouse, child, or parent, can seek compensation for damages they've suffered after a loved one was lost. This means that the person who was killed cannot provide support, love, companionship, affection, or comfort to the spouse or family. This can directly impact the family and result in pain and suffering.
Because loss of consortium is considered a non-economic damage, it may be difficult to determine how it is calculated. The judge or jury must use their own discretion in these types of cases, or they may retain a vocational or medical expert to help provide a more accurate amount for the loss of consortium compensation.
Bringing forth loss of consortium in wrongful death cases may put your personal relationship on display to the court. You must make sure you are prepared in these types of situations and you must be aware of the types of questions you may receive.
If you lost someone you love in a negligence-related incident, you may have legal options available to you. At Domina Law Group, our Nebraska wrongful death lawyers can help determine if you qualify for loss of consortium damages and what other options you may have in a lawsuit. Call our firm today to discuss your case with a skilled professional.