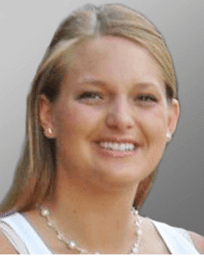 A year after settlement was reached with the City of Omaha and the State of Nebraska in the tragic motor vehicle death of Alicia Rea, 24, the positive effects of her legacy continue. Alicia Rea lost her life when her vehicle collided with a City work vehicle on State Hwy 64 in Omaha.
Under state law, wrongful death lawsuits can only recover monetary damages. There is no mechanism to force change in policies or procedures. However, in rare instances, such as the Rea case, Domina Law Group was able to negotiate substantive changes in City policies, procedures and training programs.
"It was vital to the Rea family that Alicia's passion and care for other live on. We were able to accomplish this in some small way by negotiating changes that now keep the roads safer for everyone," says Brian Jorde, lawyer for the Rea family.
In addition to these changes, the City and State paid $300,000 to Ms. Rea's family.
The City has been working on the items agreed to in the Rea wrongful death lawsuit settlement and in the past year has done the following.
Annual Training – The Alicia Marie Rea Training Program – Zero Accidents – Zero Deaths
The City Human Resources Department, Safety and Training Division, has been carrying this out in 3 phases:
For the first phase, the Safety and Training Division made presentations to upper management and supervisors in the Public Works and. Parks Departments. The presentation included an outline of Manual on Uniform Traffic Control Devices (MUTCD), Chapter 6, and the Rea Consent Decree.
For the second phase, on May 20, 2015, the City hosted a temporary traffic control plan development workshop with grant funding from the federal highway administration. Wayne State University's College of Engineering developed and presented the workshop. It was presented to those City managers and direct supervisors who are directly supervising employees who would be required to ensure work zones are properly established. In this workshop, managers and supervisors were directed and trained on the use of a temporary traffic control plan software application, which will serve as a resource to ensure that work zones are set up properly. Another follow-up training workshop has been scheduled for November 2015.
For the third phase, the Safety and Training Division, with assistance from the Nebraska Local Technical Assistance Program, has sponsored annual training sessions for all field workers, which were held October 19-22 and 26, 2015. Changes have also been made in hire training, focusing on work zone safety. The City is also working on revised manuals to govern highway work zone safety.
High-Intensity Flashing Lights on New Trucks on Arterial Streets
All newly purchased trucks have high-intensity flashing lights to better warn and alert drivers and protect workers.
Retrofit High-Intensity Flashing Lights on Trucks in Mobile Operation Activities on Arterial Streets
Mobile operation activities are primarily conducted by the City Street Maintenance Division, which has 140 pieces of equipment used in mobile operations. Retrofitting to this date has resulted in 116 of these pieces being equipped with the upgraded high-intensity flashing lights. Those pieces that have not yet been retrofitted are limited to the lower capacity streets. Similarly, the City Sewer Maintenance Division has retrofitted 11 of its vehicles and has 6 left to do, although its trucks are not primarily involved in mobile operations.
Update on Repair Procedures
In December of 2014, the City hired an individual with highway work zone safety experience with the State of Nebraska. As noted above, he is currently revising work zone safety procedures. The broadened scope of this project has required an extended time period, with the expectation of a more comprehensive final product.
Consult With Nebraska Department of Roads (NDOR)
The City has hired an individual from the State with experience in this field and is working on a draft of the revised manual specifically concerning state highway mobile operations.